Medical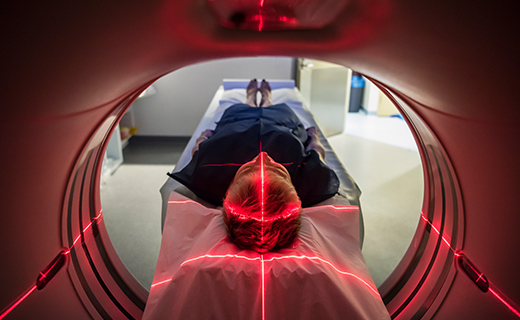 Lightweight and Strong Composite Materials for Medical Applications
Medical professionals trust our high strength-to-weight ratio materials, x-ray transparency, excellent cosmetic finishes and more. We are continually investing in product development and offer a portfolio of TORAYCA™ carbon fibers, thermoset and thermoplastic materials developed specifically for medical applications, including:
CT scanner components
Detector components
Mammography components
Portable ramps
MRI scanners
Surgical target devices and tools
Prosthetics (springs)
Orthotics (anterior foot, podiatric correcting in-soles, braces)
Walking aids and wheelchairs
Why TORAY Materials?
We continually invest in product development for the medical industry, staying on the leading edge of product development. The benefits of our materials include:
X-Ray Transparency
Our thermoset and thermoplastic carbon prepregs are specifically engineered to allow x-ray transparency while maintaining the inherent light weight and strength of composite materials.
Excellent Dampening and Shock Attenuation
Our thermoplastic and thermoset composites maintain their stiffness and rigidity while providing exceptional damping.
Cosmetic Finish
Our thermoplastic and thermoset materials for the medical market are designed to provide a high-quality, long-lasting surface finish.
Suitable for Steam Sterilization
Our composite materials are designed to withstand a lifetime of steam sterilization cycles.
Technical Support
Toray is an expert in the optimal design of CFRP, an anisotropic material. Toray makes full use of FEM (finite element method) structural analysis technology based on its extensive experience to propose a structural design using optimal materials selected to suit customer specifications, contributing to reducing both development time and costs.
Toray Composite Materials for Medical Applications
Related links of Toray group company (External Pages)