MARKETS
Consumer Electronics PC&Others
PC & Others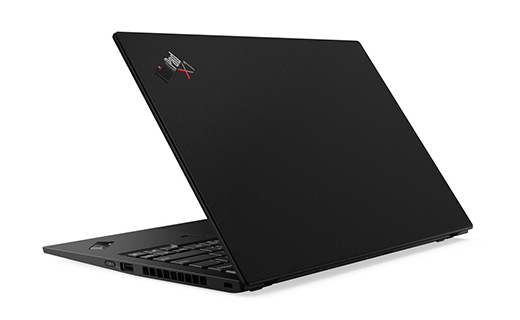 Lenovo X1 Carbon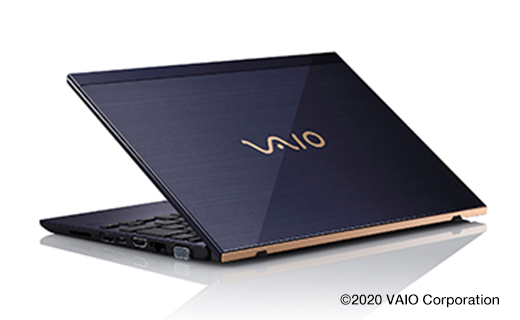 VAIO® SX12 | KACHI-IRO SPECIAL EDITION
Materials for a Digital World
We offer innovative, lightweight and cost-effective solutions for the next generation of electronics.
We have both thermoset and thermoplastic materials suitable for laptop components.
With our thermoset technology, we manufacture carbon-fiber-reinforced plastic (CFRP) parts for high-end laptops, developed together with our customers including Lenovo and VAIO.
We also produce continuous-fiber-reinforced thermoplastics (CFRT™) which, combined with high-volume manufacturing processes including one-shot compression molding and injection overmolding, delivers tough, protective and cosmetically superior structural enclosures for laptops, handheld devices and tablets. This cost-effective yet high performance technology was chosen to produce the bottom covers for the HP Spectre 13 Ultrabook.
We provide customized laptop solutions with a wide range of products, and offer expertise gained through years of experience in this market.
Why TORAY Materials?
We continually invest in product development, remaining on the leading edge of composite manufacturing for the consumer electronics industry.
Properties of our CFRP include:
Ultra Lightweight and Durable
The combination of Toray's UD carbon fibers with proprietary ultra-lightweight core materials retains a strong and rigid structure while also ensuring that the housing is ultra-lightweight with excellent durability.
In addition, Toray's CFRP is UL94 V0-rated thanks to its specially designed resin matrix.
Integrated Supply Chain From Materials Through to the Finished Product
Thanks to its vertically integrated supply chain, Toray selects the carbon fibers and resins, designs the structure, proposes optimal specifications through CAE analysis, and takes care of finishing such as injection molding and coating to provide customers with a finished product that meets their needs.
Hybrid Molding Technology
Toray's proprietary technology enables hybrid integrated molding of CFRP and thermoplastic resin. This enables the molding of complex shapes such as bosses and ribs
while making full use of the dynamic properties of CFRP, in order to achieve the customer's desired shape.
Good Design
The outer layer of Toray's carbon fiber fabric and UD carbon fiber is laminated and clear-coated to achieve a high-quality design that brings out the characteristics of the carbon fiber.
In addition, Toray offers a variety of finishes to suit customer needs such as red, blue, gold, silver and more.
Properties of our CFRT™ include:
Engineered Reinforced Orientation
The fiber architecture of our CFRT™ consolidated thermoplastic laminates is designed to our customers' detailed specifications, optimizing strength and stiffness. Uni-directional tapes are used for strength in specific directions while fabrics provide the bulk necessary for part rigidity.
High Strength
Our CFRT™ thermoplastic laminates contain durable carbon fiber for high-strength performance while the thermoplastic resin matrix provides impact resistance, UL-94 flammability standard retardancy and an appealing surface finish.
Thermal Barrier
Modern laptops run hotter than older models, meaning metal bases transfer heat to a user's lap. Our thermoplastic composites dissipate heat, allowing for a cooler base and greater comfort during laptop use.
High Volume Production
Our CFRT™ thermoplastic laminates can easily facilitate production volumes of 100,000 units or more. Fiber-reinforced thermoplastic laminates are heat formed in minutes to their final shape, allowing completion details such as ribs, clips and brackets to be injection overmolded into the final part shape.
Recyclable
As stewards of the environment, we developed the thermoplastic composites so they can be recovered for use in alternate parts, allowing 100% utilization of the raw materials. We actively participate in programs with customers and research groups to develop new recycling techniques and applications.
Toray Composite Materials for PC
Related Page Links within Worldwide Toray Group Companies