Satellite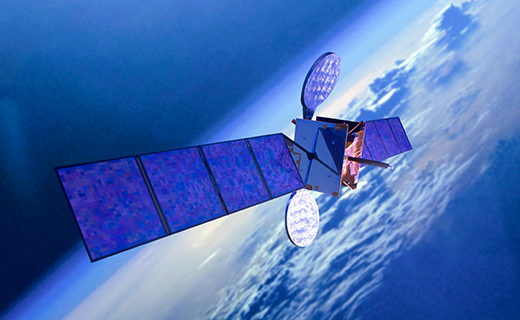 Proven Solutions for Demanding Space and Satellite Programs
With an extensive spaceflight heritage spanning 30 years, we are the proven industry leader in developing and producing advanced materials for satellite and space exploration programs.
Our materials perform in the harshest environments imaginable — from a near vacuum at temperatures approaching absolute zero to the highest levels of solar radiation.
In an industry where perfection is paramount, our materials deliver unsurpassed reliability and performance, conforming to strict NASA and European standards for outgassing and moisture resistance, all while resisting microcracking.
Why TORAY Materials?
Thermal Cycle Stability
Our materials are formulated to resist the regular and extreme heating and cooling conditions of space (thermal cycling).
Resistant to Microcracking
Our materials are approved for space flight, passing extensive microcracking, atomic oxygen and outgassing standards to assure reliability in space.
Low Moisture Absorption
Composite satellite structures must be low in moisture absorption on the ground to reduce the effects of outgassing in space. Our resin systems are space flight-approved, and meet strict NASA and European Space Agency (ESA) standards surrounding moisture absorption.
Cost-Saving, Flexible Solutions
We also provide cost-saving, flexible solutions, such as out-of-autoclave (OOA)/vacuum-bag-only (VBO) processing, to help you compete and succeed.
Toray Composite Materials for Satellite
Related links of Toray group company (External Pages)
| Company Name | | Country | Links |
| --- | --- | --- | --- |
| Toray Composite Materials America | | US | Space |
| Toray Advanced Composites | | US, NL, UK | Space and Satellite |