Launch Vehicles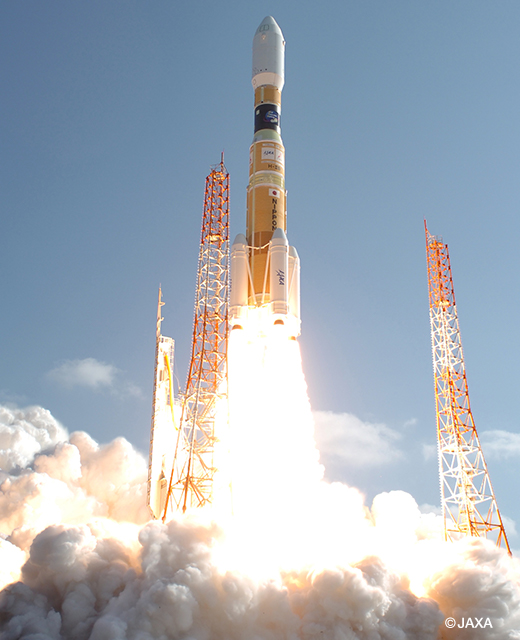 Materials That Enable the Next Generation of Space Exploration
To ensure critical mission success, the world's leading and emerging launch vehicle manufacturers choose Toray for lightweight, high-strength structural materials such as TORAYCA™ T1000G and T1100G.
With proven performance for structural assemblies, cryotanks, heatshields and more, our comprehensive family of advanced material solutions enable lightweight and cost-efficient fabrication of the next generation of space launch vehicles.
Why TORAY Materials?
Thermal Cycle Stability
Our materials are formulated to resist the regular and extreme heating and cooling conditions of space (thermal cycling).
Resistant to Microcracking
Our materials are approved for space flight, passing extensive microcracking, atomic oxygen and outgassing standards to assure reliability in space.
Low Moisture Absorption
Composite satellite structures must be low in moisture absorption on the ground to reduce the effects of outgassing in space. Our resin systems are space flight-approved, and meet strict NASA and European Space Agency (ESA) standards surrounding moisture absorption.
Cost-Saving, Flexible Solutions
We also provide cost-saving, flexible solutions, such as out-of-autoclave (OOA)/vacuum-bag-only (VBO) processing, to help you compete and succeed.
Toray Composite Materials for Launch Vehicles
Related links of Toray group company (External Pages)
| Company Name | | Country | Links |
| --- | --- | --- | --- |
| Toray Composite Materials America | | US | Space |
| Toray Advanced Composites | | US, NL, UK | Launch Vehicles |