Specialty Aircraft Applications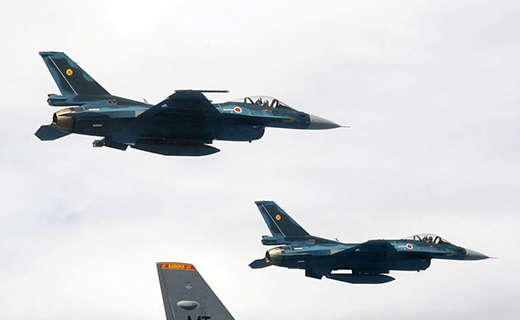 Protection and Innovation
Our fiber-reinforced composite materials provide lightweight yet exceptionally strong and durable material solutions across multiple specialty aerospace applications. When it comes to critical aerospace and defense, our composite materials deliver superior performance where it matters most.
Our high temperature resin system and high strength carbon fibers support the market.
Why TORAY Materials?
Our material solutions for specialty aircraft applications offer benefits including Database Availability, low dielectric and high-temperature performance.
Database Availability
Our 3900 epoxy prepreg system will be listed in Composite Materials Handbook-17 (CMH‐17 ) in 2021.
These database availabilities help your development and use of composite materials and structures, saving both development lead time and cost.
Low Dielectric
Our industry-leading portfolio of low-dielectric structural materials allows engineers and designers to optimize component structural and electrical performance on key defense programs.
High Temperature Performance
Ultra-high temperature performance is possible with our specialty polyimide and high temperature thermoplastic prepregs. Thermally stable in extreme temperature environments, these materials enhance performance through significant weight savings and durability.
Toray Composite Materials for Specialty Aircraft Applications
Related links of Toray group company (External Pages)
| Company Name | | Country | Links |
| --- | --- | --- | --- |
| Toray Composite Materials America | | US | Defense |
| Toray Advanced Composites | | US, NL, UK | Aerospace |