Aerostructure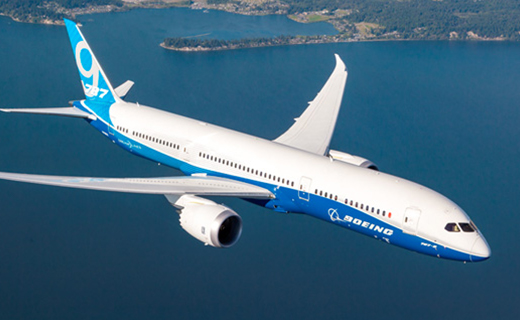 Take Flight with Toray
Our exceptionally strong, impact-resistant and lightweight materials offer unlimited advancement opportunities to reduce weight, improve performance and lower the total cost of critical structures of aircraft aerostructures.
We have more than 40 years of innovation in advanced composite material development and are propelling the aircraft industry to new heights. As a recognized leader in both thermoset and thermoplastic material solutions for aerostructure applications, we offer a diverse range of solutions which will meet any of our customers' requirements.
Our facilities are certified to the highest level of quality standards, including AS9100 and ISO 14001, to ensure that we are meeting our customers' exact demands. We are also focused on minimizing our environmental impact in everything we do.
Why TORAY Materials?
Our material solutions for aerostructures offer many processing, design and lightweighting benefits.
Impact Resistance
Our materials are inherently tough and impact resistant. Thermosets are secondarily toughened to provide the impact resistance and damage tolerance needed for aircraft aerostructures.
Lightweight
Our advanced carbon fiber composites are 40% lighter than aluminum, providing light-weight, high-strength composites that allow fabrication for a wide variety of applications.
Out-of-Autoclave Processable
Out-of-autoclave/vacuum-bag-only prepregs allow the use of more affordable oven-based methods in place of high-cost autoclave processes. These fabrication methods lower the cost of the final part. Additionally, thermoplastic composites use rapid thermoforming processes for the construction of small to midsize parts.
High-Volume Manufacturing
The established choice for high volume manufacturing of aerostructures, Toray's family of carbon fiber and composite materials are proven for the reliable high volume production of quality parts.
Toray Composite Materials for Aerostructure
Related links of Toray group company (External Pages)