Pipes (Risers, Jumpers, etc.)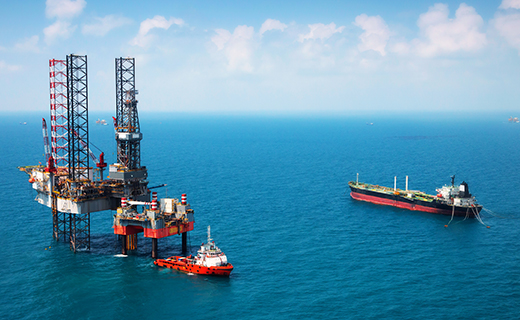 Advanced Composites in Oil & Gas Applications
In an industry where time truly is money, reduced downtime and improved cycle times are critical. Corrosion-resistant composite materials reduce interruptions and repair costs while rapid assembly methods, spoolable pipe and lighter structures reduce the infrastructure costs associated with pipeline component replacement. Lightweight materials also create a safer work environment, reducing chances of costly accidents.
Our high-performance composites offer an innovative alternative to the traditional metals and non-reinforced plastics typically used in the oil, gas and energy markets.
Common oil & gas applications include:
Frac plugs
Low dielectric enclosures
Gaskets
Tubular products
Piping and pipe overwrapping
Why TORAY Materials?
Learn about the benefits advanced composites bring to the energy market.
Corrosion Resistant
Advanced composites are inherently resistant to corrosion and corrosive environments, making them ideal for metal replacement in pipes, umbilicals, compressed gas cylinders and a variety of other energy industry infrastructure.
Lightweight
Advanced composites are stronger than steel, but up to 40% lighter than aluminum. Lighter weight pipes and structures improve safety while reducing infrastructure costs.
Fire Retardant
Our thermoplastic advanced composites are inherently fire retardant without the addition of secondary toxic fillers, making them a safer choice for oil and gas applications.
Toray Composite Materials for Pipes
Related links of Toray group company (External Pages)