Marine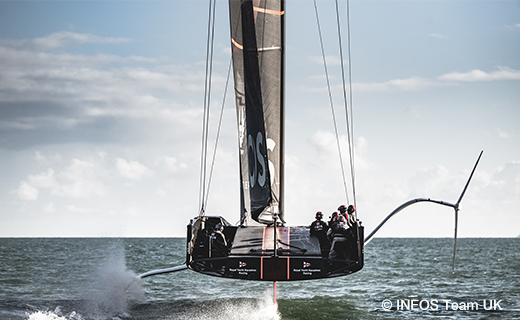 TORAYCA™ carbon fiber is an ideal material for ships, helping reduce hull vibrations and maintain a good environment for wireless communication to and from ships.
As the global leader in carbon fiber material technology, our products are trusted by the marine industry to optimize performance of the most demanding marine applications.
Ultra-lightweight carbon fibers provide high stiffness to weight ratios, enabling fast, safe, and efficient crafts to be designed, and built using both existing and new processing technologies.
Benefits of carbon fiber for the marine industry include:
Improved speed and efficiency of crafts through light weighting
Vibration dampening
Acoustic protection
Electromagnetic shielding
Resistance fatigue and galvanic corrosion protection
Toray offer a breadth of advanced material solutions for the marine industry, including our market leading TORAYCA™ carbon fibers, advanced thermoset-based prepregs (with carbon, glass and aramid reinforcements), and AmberTool® composite tooling prepregs.
We are also the leader in radome material technology, with our low dielectric, carbon-free prepregs suitable radar protection and antenna systems.
Why TORAY Materials?
Learn about the benefits carbon fiber brings to the marine market.
Lightweight
A CFRP hull is 30% lighter than one made of GFRP, providing the lightest weight with the highest strength. A lighter weight structure improves speed and fuel economy.
Conductivity
A shielding effect of 40 dB or more is achieved using CFRP's conductivity by enclosing the walls of the wireless communication room with carbon fiber composite material.
Vibration Damping Performance
The vibration damping performance of CFRP can reduce vibrations caused by engines and auxiliaries, providing a comfortable on-board environment.
Toray Composite Materials for Marine
NANOALLOY™ technology is an innovative microstructure control technology. We own the basic patent, core process patents and utility patents.
Related links of Toray group company (External Pages)