Pressure Vessels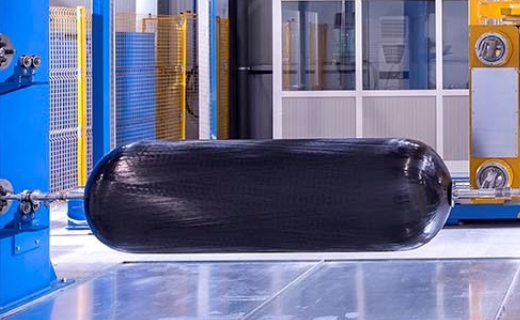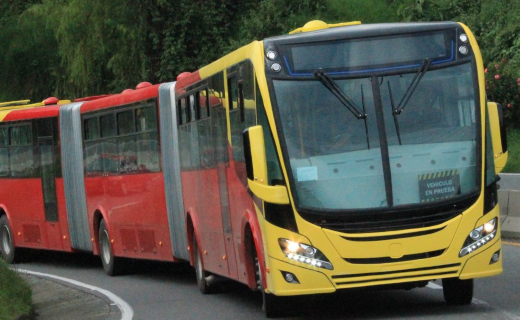 An Essential Material to Make the Fuel Tanks of Natural Gas Vehicles Lighter and Safer.
TORAYCA™ carbon fibers make compressed natural gas (CNG) tanks lighter, improving the stability of these vehicles and ensuring safety. Many trucks and buses carrying CNG tanks are already on the road, and self-contained breathing apparatuses (SCBA) used by fire-fighters and in medical applications have widely adopted lightweight carbon fiber tanks.
These tanks are around one-third of the weight of conventional iron tanks. In vehicles such as buses CNG tanks are carried on top of the vehicle body to keep the floor low, but as an iron tank would be heavy and have a high center of gravity, a CFRP tank is needed to ensure safety and prevent the bus from rolling over. These high-pressure gas containers are normally manufactured with the filament winding method and are made of an aluminum or plastic liner with carbon fiber wrapped around it. Burst pressure, a key factor of any high-pressure container, is mainly determined by the tensile strength of the carbon fibers. High-pressure containers are an application where the high specific strength of carbon fibers can be utilized most effectively.
Why TORAY Materials?
Learn about the benefits advanced composites bring to the pressure vessel market.
High Tensile Strength
The high tensile strength of our carbon fibers strengthens CNG tanks against the high burst pressure of compressed natural gas. TORAYCA™ makes CNG tanks stronger and safer.
Lightweight
Our carbon fiber enables CNG tanks to be lighter and more compact. It contributes to the fuel efficiency and interior comfort of a variety of vehicles.
Quality Stability
The highly stable properties and processability of TORAYCA™ carbon fiber allow CNG tank design to be more flexible and makes the tank manufacturing process smoother.
A Reliable Partner
We have been a major supplier of carbon fiber to the pressure vessel industry for decades. We are a leading supplier and work to promote the industry.
Toray Composite Materials for Pressure Vessels
Related links of Toray group company (External Pages)